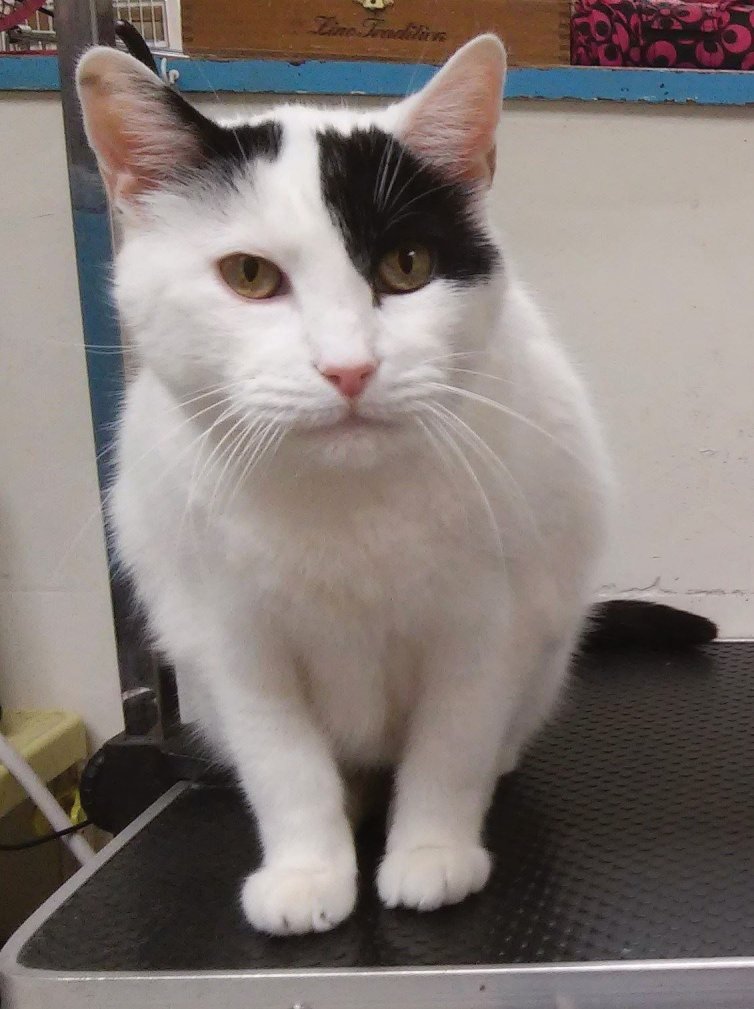 It is with the greatest of sorrow that we must announce the passing of our beloved cat, Salem. My heart breaks every time I begin to write this.When Jacquie asked me to write this for all of us, I couldn't find the words. So much went through my head of all the times we had with you. It always amazed me that, even though the doors were open, you and your sweet sister, Sabrina, both chose to stay. It's hard for me to imagine the shop without you. It feels like you have always been there. We will miss you always my sweet little friend. 
It seems we have been doing so well, we ran out of room on our slide show. We are posting all new pictures on our FaceBook page. You can find us at https://www.facebook.com/Country-Clippers-432327730168422/ 
See you there. 
I'm a day late,Salem, but I know you will forgive me. You are the most wonderful and entertaining cat ever. It seems like only yesterday you and Sabrina came into our lives. And now you are the BIG 17, lol. You are loved more than tongue can tell. Always ready with a rub and a snuggle (and a bit of drool, but only when you're really happy), and ready to climb into any purse put on the counter. And always doing something to make us laugh. Like when you didn't feel to good and went over to the vets by yourself, scared the life out of us, and the time someone came in and said our cat was next door in the sushi place, I thought for sure they must have been mistaken, but sure enough, there you were (guess we didn't get the memo that you wanted sushi that night). And if we were eating something you liked, well you just take it right out of our mouths. I guess what I am trying to say is that you are an incredibly sweet, loving, kind, and funny little guy. You are loved so very, very much.
Happy birthday little man, 
Furever yours, Aunt Cathy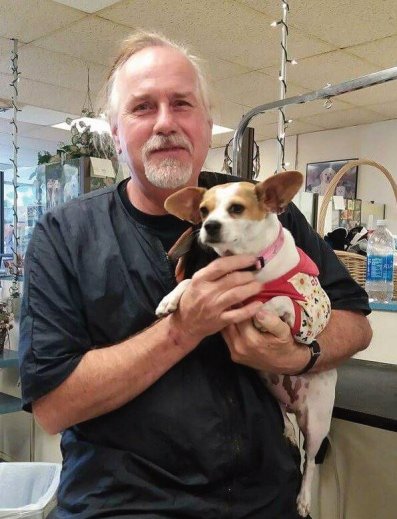 Country Clippers is proud to welcome Rick Duncan to our family. He brings with him 30 years of grooming experience as well as his little girl Regina. He is a Tender Touch groomer with a love for all animals. Stop by and say hello to our newest members, I know you will love them as much as we do. Thank you Rick for joining our company and bringing your charm, experience, and kindness with you.

Woo Hoo! We have changed our store hours! That's right, we are open at 9 am Tuesday through Saturday. 

And we are now open Sundays at 11 AM!!!!! 

For Sunday appointments,  please call Rick at (818)489-3470 

Or the shop at

(818)362-6424

0

/